Off Leash K9 Training
Canton, OH Dog Trainers
We Serve
Canton
Waco
Plain
Fairhope
Meyer's Lake
Reedurban
Monterey Heights
Richville
Louiseville
West Manor
Whipple Heights
Perry Heights
Hills and Dales
North Canton
McDonaldsvile
Middle Branch
Massillion
East Canton
North Industry
Greentown
Life-Changing Dog Training Programs for Your Canine Companion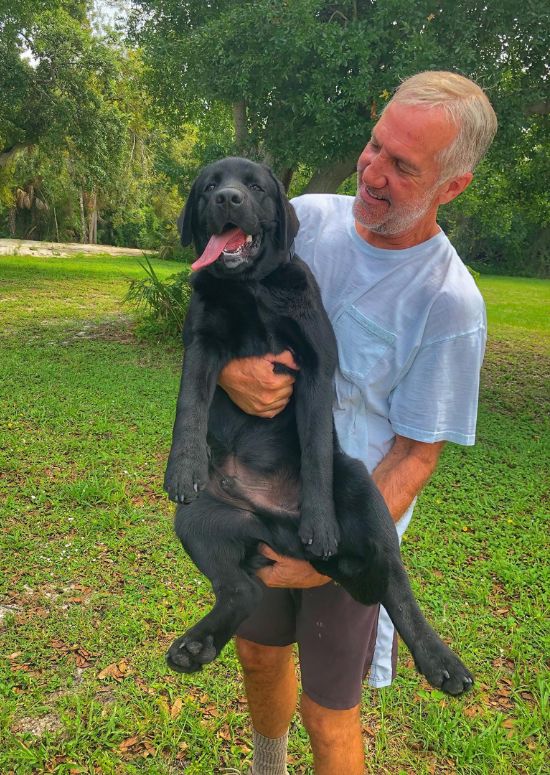 Compassionate Professional Trainers
A great dog trainer is not only someone who teaches commands to your dog. A great dog trainer should have a unique set of qualities that can make a remarkable difference in your dog's life. And that's what you'll experience with our skilled OLK9 trainers in Canton! After all, you're putting your dog's well-being in our hands.
Our dog trainers are professionals and experts in the field of canine training. With years of experience, they have a deep understanding of canine psychology. This combination of expertise and experience allows our dog trainers to be effective and flexible while working with various clients.
Our dog trainers listen to your concerns and goals and take a collaborative approach to creating long-term solutions for your furry companion. They perform an in-depth assessment of your dog's needs and address its root cause. Our trainers will guide your dog to productive progress so that he will enjoy a better quality of life.
At Off Leash K9 Training Canton, we understand the pivotal role that a dog trainer plays in shaping your dog's well-being. It takes skills, experience, and, most of all, a generous heart to turn your dog's challenges into success stories. Work with us and make your dog a better version of himself!
Off Leash K9 Training strongly believes that all dogs have the potential to achieve an improved quality of life through consistent dog training. Regardless of his breed, age, temperament, or size, we will work with him to understand his behaviors, find creative solutions, and guide him toward improvement.
We cater to private lessons and behavior consultations using proven training methods that are constantly tested and refined to transcend canine stereotypes. Our approach is based on inclusivity, positive reinforcement, and mutual trust to create a harmonious journey with your dog.
Our OLK9 trainers have worked with hundreds of dog clients, bringing to the table a wealth of experience and expertise. With a heart for dogs and a burning passion to help, we enrich the lives of our dog clients. Our trainers prioritize the needs and safety of every dog they train, ensuring a stress-free and fun environment for learning.
Our training methods are not only focused on immediate results; we also work to achieve lasting transformations. The training packages we offer are designed with a singular purpose in mind: to solidify the bond between you and your dog. We teach not only commands and corrective behaviors but also equip them with essential life skills to be confident when they go back to your homes.
At Off Leash K9 Training Canton, we are committed to providing a transformative approach to dog training that improves your dog's behavior and fosters a strong bond between you two. That is a guarantee!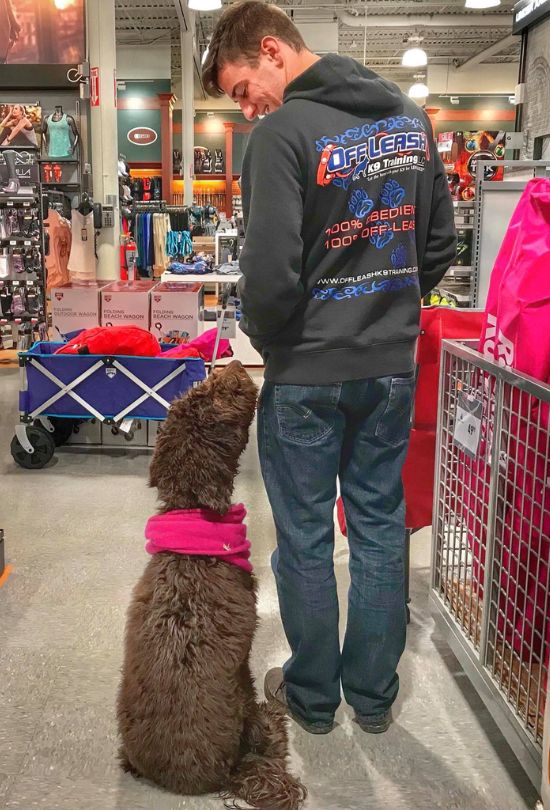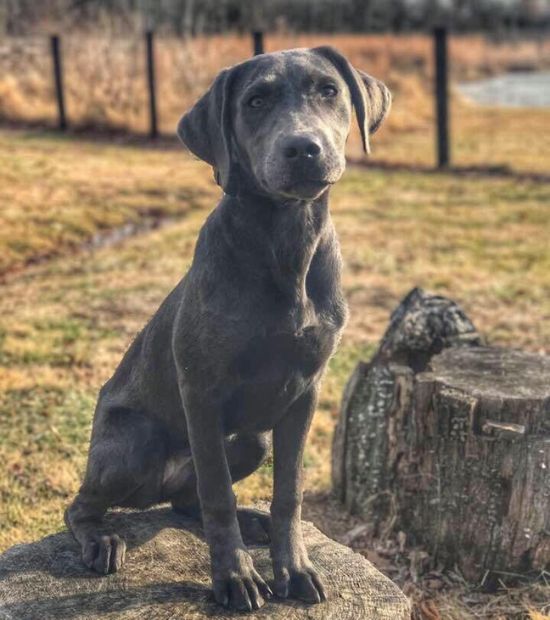 Complimentary Phone Consultation
Starting your dog's journey towards obedience and confidence begins with one simple yet powerful step: a free phone consultation with us!
Our expert trainers recognize that every dog is unique, and every owner has his own expectations. This initial conversation will give you an opportunity to talk about your dog's current challenges and for us to provide expert guidance on how to address these concerns. We are here to partner with you, guiding you through the intricate task of training your dog to become independent.
During this phone conversation, we will be as transparent as we can. We will provide details on the training methods we use, how we tailor different approaches, and what to expect during the training process. The goal of this open dialogue is to ensure that you are armed with enough knowledge to make an educated decision. After all, your furry companion's well-being is our main priority here! Schedule a free consultation with us now!
Off Leash K9 Training Canton
Unmatched Distraction-Proof Dog Training with A Heart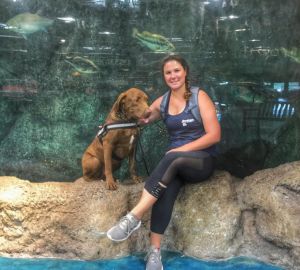 Does your dog pull on his leash every time you're out for walks?
Are you tired of having to deal with ruined shoes because your puppy can't stop chewing on things?
Does your favorite canine companion jump on other people or chase around other pets?
You are here because you recognize that there is room for improvement in your dog's life. You want to take that first step towards it! We are here to support you every single step of the way.
Your dog's transformative journey starts here and now! Partner with us at Off Leash K9 Training Canton and let's start this exciting journey towards your beloved pet's transformation.
We guarantee a 100% obedient, 100% off-leash, and 100% distraction-proof pup at the end of our program! Your dog will be trained to have the same level of obedience as most police/military working dogs.
Why Should You Get Your Dog Trained?
Dog training plays a pivotal role in your canine companion's holistic development. It develops their capability to interact with their surroundings effectively and safely. Through purposeful training, your dogs learn essential skills, gain valuable knowledge, and develop behaviors that contribute to their well-being.
Dogs have the capacity to learn regardless of their age. Start training them at any point in time so you and your dog can experience these life-altering benefits:
Dog training is a transformative journey that empowers your canine companion to confidently navigate his environment with the skill set he has learned. The joy of seeing your furry family member thrive in different situations will be a reward that you can experience through dog training.
Join the Off Leash K9 Training Canton Pack
"I have a 2 year old goldendoodle that is very reactive around people. He knows some basic commands but only complies when a treat is involved. I have tried so many different training videos and books to help my dog with his reactive issues. Nothing seemed to work until I met Nicole Vicini at OLK9 training. After one week of training with Nicole, my dog is so much better around people in many different settings. Nicole has taught me how to redirect my dog's attention when he becomes focused on things I don't want him to focus on like people walking by the house or passing people when on a walk. I can now take my dog places without having fear of how he is going to react!"
"Cannot recommend Nicole at OLK9 enough! She has honestly changed our lives with the tools she has given us & our dog during the 2 week board & train program. We were incredibly nervous to spend this chunk of change & leave our pup with a stranger for 2 weeks but as soon as I met Nicole, I knew he would be in great hands. She addressed all concerns we had & at turnover, she thoroughly explained how to continue the training at home to set us up for success. We loved her daily updates & it was very obvious that she grew to love our boy almost as much as we do😉. We will definitely be using Nicole for any refresher trainings in the future & will recommend her & OLK9 to everyone!"
"Can't say enough good things about Riley, who successfully trained our energetic sheepadoodle (and us). Her daily progress updates were thorough & impressive. Best part: His improved behavior continues at home, making life better for all."
ready to Contact A Canton Dog Trainer?
OLK9 Training Plans for Your Canine Companion
We are your partners in unlocking your dog's true potential for well-being! With specialized training plans, we empower canine companions and their owners using effective and positive training techniques. These training plans foster obedience, improve behavior, and lead to a lifetime of harmonious bonding between owner and dog. Our range of training plans is customized based on a dog's unique requirements and several other factors. Below is an overview of the training plans we offer.
Addressing your dog's aggression, anxiety, and other behavioral issues requires a specialized approach. At Off Leash K9 Training Canton, we help minimize the occurrence of aggressive behavior through a transformative and comprehensive technique. Our expert trainers will evaluate the underlying triggers of your dog's behavioral issues and lessen reactivity.
Our primary goal is to understand the dog's triggers and reactions so we can gradually desensitize him to these stimuli. The training will be supervised carefully by our team in a controlled environment with your dog's safety in mind.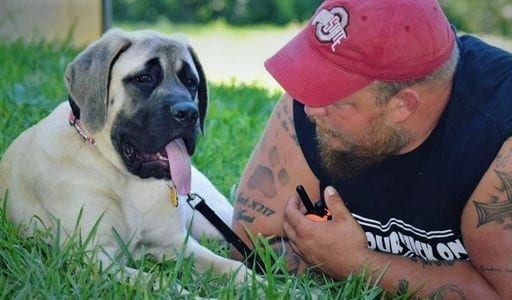 The OLK9 board and train programs are more comprehensive and immersive compared with other training plans. With the goal of transforming your dog's behavior, it requires your canine companion to live and train with one of our expert trainers. This structured setting guarantees that your canine companion is receiving focused attention in a controlled environment. As proven by numerous dog clients, this type of immersive learning promotes consistent learning and better behavior modification.
During your dog's stay with our trainers, we provide regular updates and progress reports so you are always in the loop about your dog's achievements. We will also sit one-on-one with you after the program to teach you how to handle and control your dog at home. We ask that you commit yourself to continuing to teach him at home to reinforce what he has learned with us.
Our dog obedience lessons at Off Leash K9 Training are categorized into basic obedience and basic and advanced obedience. These lessons are the foundation for establishing a lasting, positive transformation in your canine companion. Today, it's about following commands. Tomorrow, it will be a joyful and independent dog in your household.

We cannot stress enough our commitment to off-leash training because genuine obedience transcends the leash. Our expert trainers will tirelessly work with your dog to build responsiveness so they will follow commands and behave even off-leash. For us here at OLK9 training, this is what true freedom means!

With the help of positive reinforcement techniques, we are certain that your dog will have an enjoyable journey.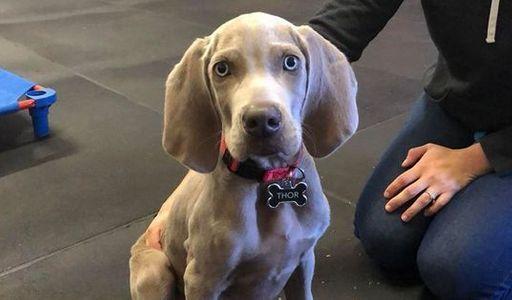 Being a puppy is a crucial phase in a dog's life. This is the height of his curiosity and energy. At OLK9 Training, we will focus on these puppy traits to instill in him discipline and positive habits through you, the dog owner.

We will guide you through how to develop your puppy into a well-mannered dog. The one-on-one session will cover basic commands, socialization skills, and, most importantly, potty training.
Frequently Asked Questions
Absolutely! From the first training session on, you will see noticeable improvements in your dog. This is our guarantee because we make sure to first understand the underlying triggers of their behavior. Then, with the help of our experienced trainers, we will create a customized approach to address these specific challenges. Through positive reinforcement in a safe environment, we will bring about a positive change in your pet. all with the goal of providing lasting, tangible results.
An electronic collar is a dog training tool that helps improve communication between the dog and the trainer. Using a handheld remote, the e-collar transmits a gentle stimulation pulse to your dog to capture his attention and communicate a command. The e-collar is used for training purposes only and is never intended to cause discomfort or instill fear. Our expert trainers have been trained on how to use an e-collar, and they will show you how it operates. Your dog's comfort and safety are of the utmost importance throughout our training journey.
Reach out to any of our OLK9 trainers in the Canton and Akron areas for information on their training venue. Normally, we discourage dog training indoors. Why? In the comfort of their home environment, dogs tend to be more attentive because they are somewhere familiar. Training in our own space, especially with distractions, helps your pet learn how to respond despite all the obstacles.
Thousands of before & after videos
OLK9 Has The Most Dog Training Videos On YouTube!
Canton, OH Off Leash K9 Training Squad
The driving force behind the success of Off Leash K9 Training in Canton is our exceptional team of trainers. They bring their professionalism, passion, and dedication to genuinely help our dog clients in the best way they know how. Beyond their experience and expertise, our OLK9 trainers are dog enthusiasts. They live and breathe dogs, with firsthand knowledge of breeds, temperaments, and common underlying behavioral challenges.
Our expert team at OLK9 Training will take care of your canine companion, giving him the proper guidance to learn new commands and manners so that he will progressively improve and become an integral member of your family. With positive reinforcement and an enjoyable environment, we believe that he can be his best self in no time.
Dog training is an art. It requires a special set of skills to communicate with dogs and understand them. And our professional trainers have mastered this art. Come join our growing pack of happy dogs and experience the true joy of a harmonious dog-owner relationship for a lifetime!
Nick White - The Creative Mind Behind Off Leash K9 Training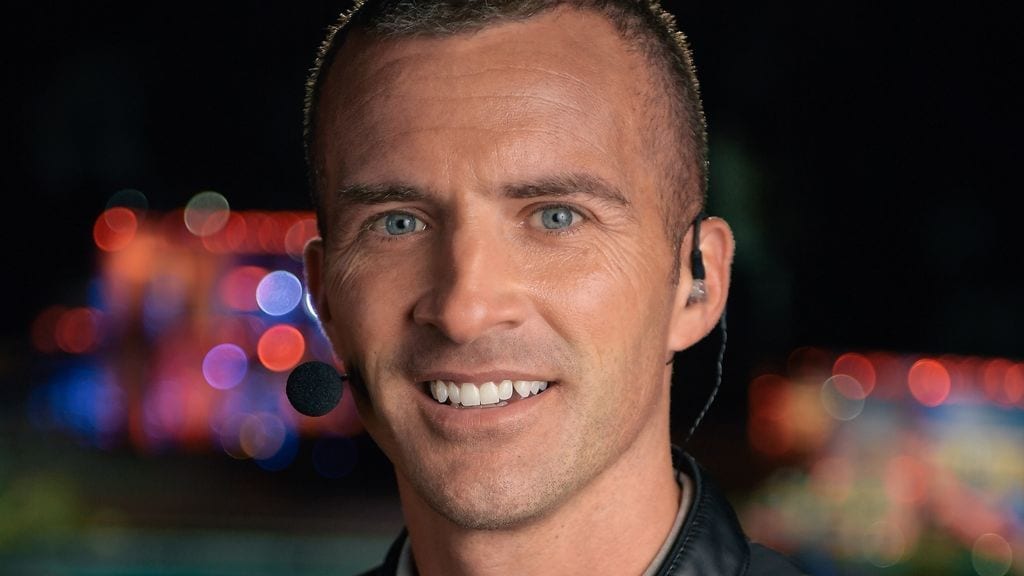 In the canine training industry, the name Nick White is synonymous with expertise, professionalism, experience, and deep passion. With his impressive credentials, he has built Off Leash K9 Training from the ground up, creating a training empire that has significantly transformed the lives of thousands of dogs across the country. Drawing from Nick's extensive military background and years working with the best in canine training, he has developed an in-depth understanding of canine psychology and training techniques. This, coupled with his love for dogs, led him to found Off Leash K9 Training.

Nick's vision for Off Leash K9 Training is crystal clear: to transform dogs into happier and better companions. And to empower dog owners with the right skills to effectively communicate with their pets. In the long run, this will ensure a solid bond that is built on mutual understanding and trust.

As Off Leash K9 Training Canton continues to thrive and evolve, Nick White's vision remains our foundation for providing excellent dog training services with a genuine heart for our dog clients.
Dogs make our lives brighter! With their ever-wagging tails, sloppy kisses, and unconditional love, it's hard not to adore these furry friends. It is only right that you return this devotion and give your dog a better and more joyful life!
Here at Off Leash K9 Training Canton, we totally understand the immeasurable joy your dog brings to your life. And we want to help you further nurture that unbreakable bond through compassionate dog training. With our professional trainers, we create a transformative experience that benefits you and your canine companion with our extensive training plans, tailored approach, and genuine passion to witness your success story!
When you choose us at Off Leash K9 Training Canton, you are choosing a team that is committed to the well-being of your dog. While we help you navigate the intricate process of your dog's journey to well-being, we also require the same commitment from you. We want you to be involved as much as we are so that your canine companion will fully maximize his progress toward a joyful life!